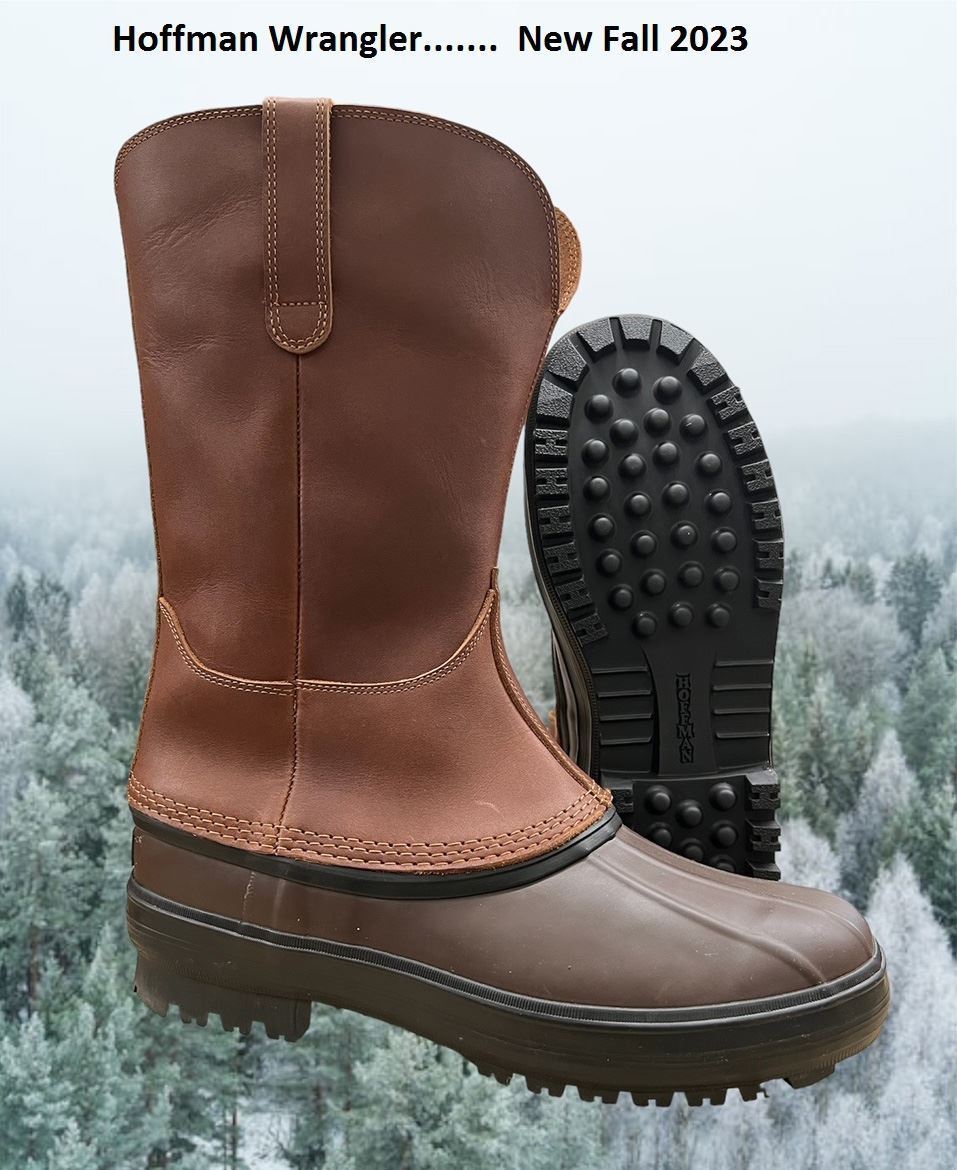 Note: This boot will start shipping approx: 9/15/23. Orders can be placed now knowing boots will not ship until then. Order now and save 15%. Offer good until 9/15/23.
New to Fall 2023 is our pull-on style Wrangler boot . This exceptional boot is designed for easy on, easy off convenience. The perfect boot for those looking for a winter style boot without lacing, the Wrangler offers a supportive upper for chore work, camp sites or any time a comfortable, quick on the foot boot is needed.
The Wrangell Pac contains the following features:
Hoffman Exclusive Air-Grip outsole.
5 1/2 – 6oz oil tanned leather
Removable 400gram Thinsulate/ Wool/ Cambrelle blended liner.
Rebuildable rubber bottom for years of service.
13 in. Height (up leg).
Imported w/ High Quality Materials.
Order Your Print Catalog Here!