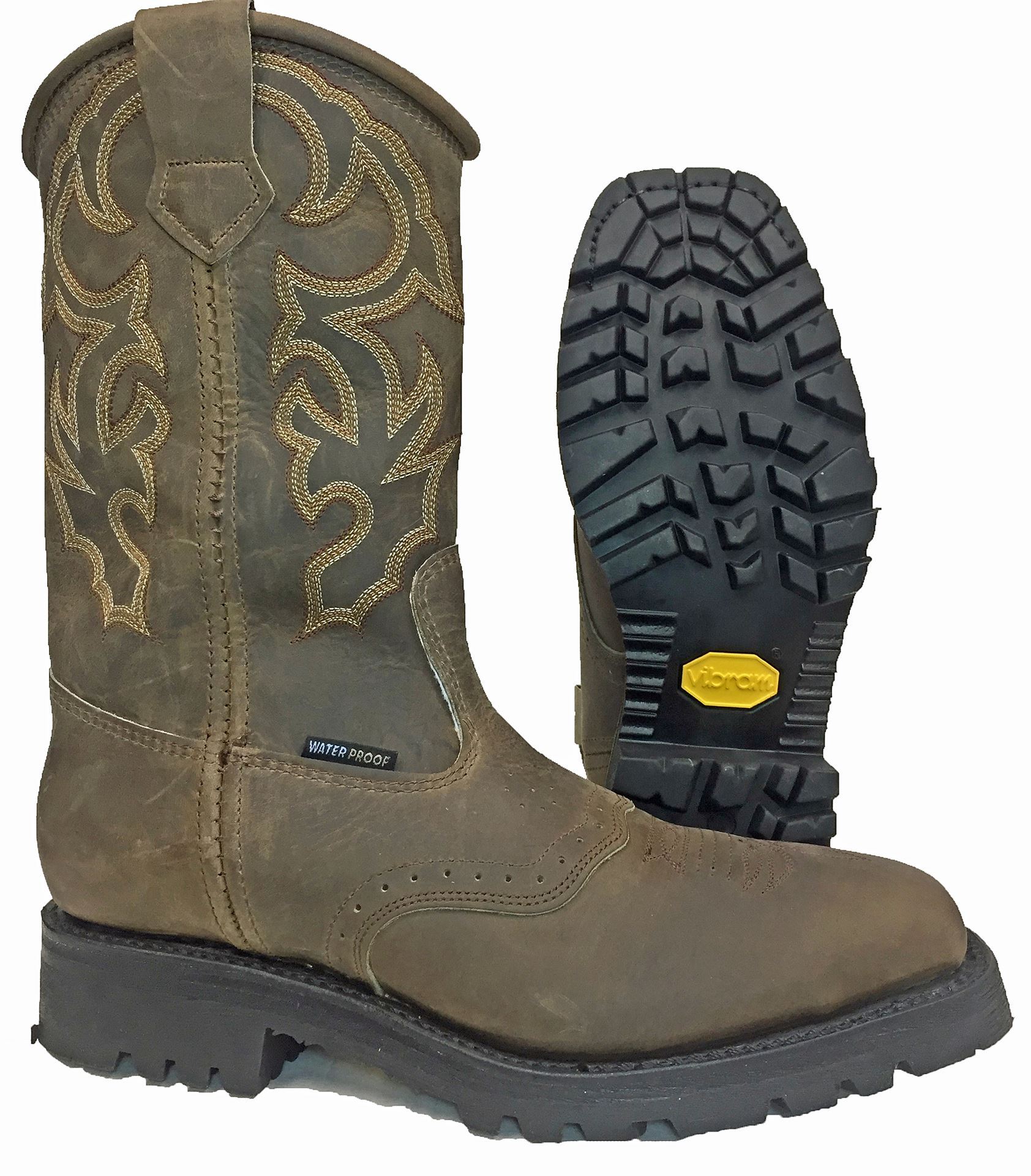 The New Hoffman Plain Toe Rancher is a solid choice for a pull-on style work
boot with a hint of style. The 5 ½ oz. leather upper is designed to offer
comfort and longevity. Their easy on, easy off performance
makes this style of a boot a favorite for guys looking for
a boot with no laces. A waterproof membrane is added
to keep you dry no matter what the weather is doing.
A durable Vibram work sole, re-enforced triple ribbed
climbing shank and a heavy duty mid-sole are
added to provide stability and support. Waterproof
heel counters, cushion insoles and a square toe
design for extra width make this pull-on an instant
favorite.
Available in D or EE widths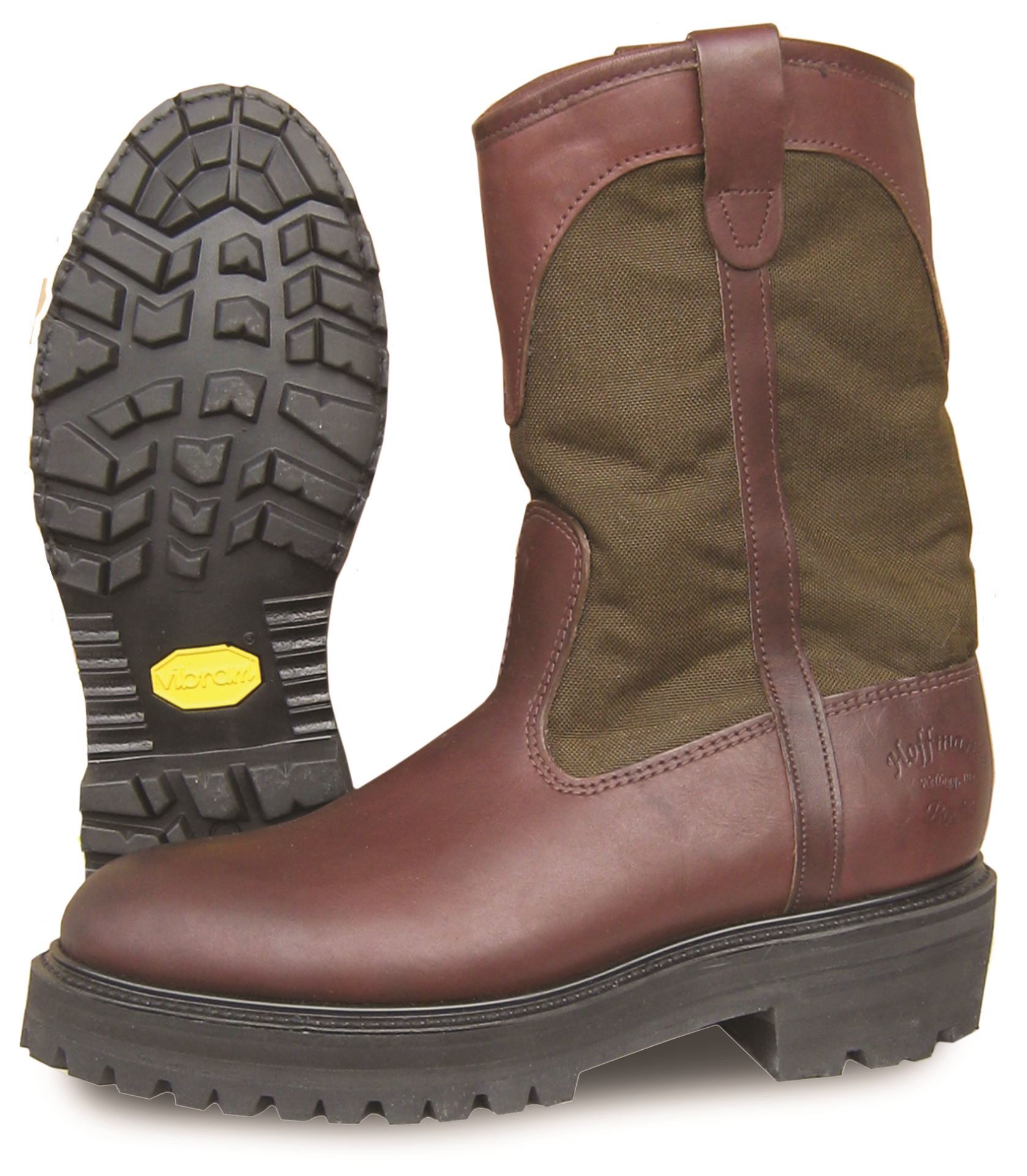 Are you needing a quick, comfortable boot you can slip-on with all the features of a climbing boot? The Roper Lineman boots are light weight, waterproof and a boot made to climb.
Made in the USA w/ imported components.
Order Your Print Catalog Here!