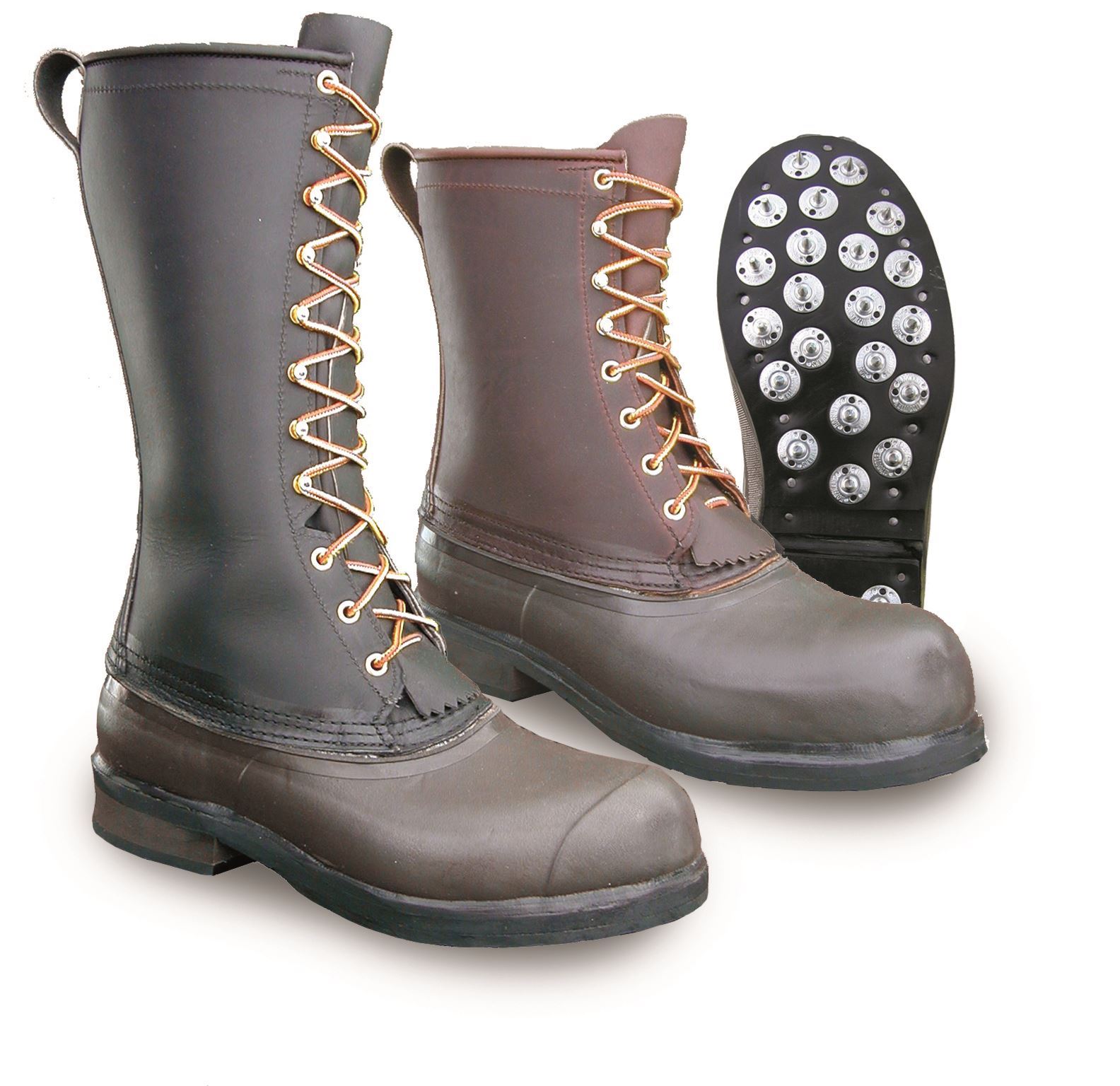 A decision was made by Hoffman's on quality vs. cost of the new rubber bottoms used in the construction of our thinsulate lined Pro-Series winter pacs. After working with many companies and looking at numerous samples, we decided that quality would be our number one criteria. Our imported hand-made waterproof rubber bottoms are constructed with a layer of polyester and polyamid. They are the toughest, most durable bottoms we have and far exceed any other bottom on the market. Our contour leather uppers are made with premium 7-7.5 oz. oil tanned leather cut to fit the curvature of your leg. A removable 200 gram thinsulate/wool liner provides warmth. Heel counters, toe caps and replaceable calks are all standard features.
The leather uppers are hand crafted in Kellogg, Idaho.
Order Your Print Catalog Here!