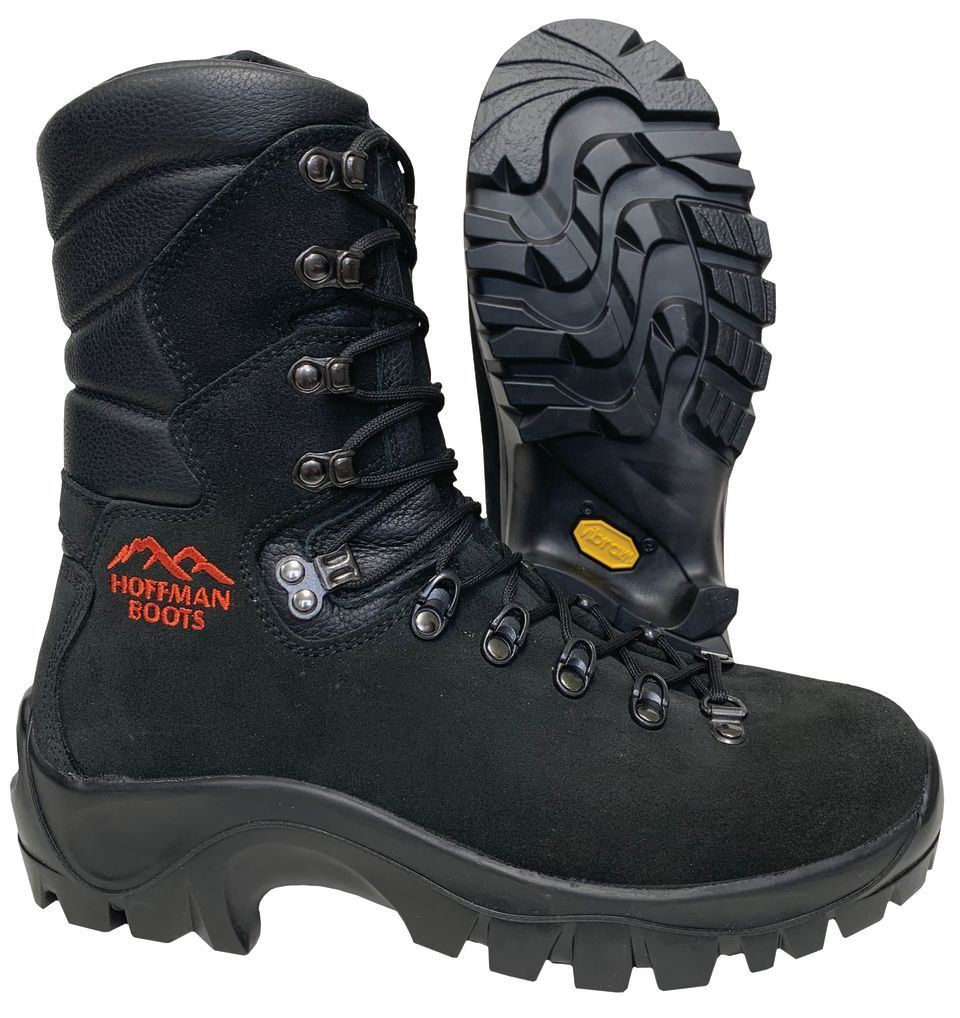 8" Crew Boss
Our newly designed Hoffman Crew Boss blends the lightweight and supportive benefits of our mountaineering boots with the fire-resistant features used for NFPA standard. This lace to toe style boots was designed for forestry work and fire cleanup and feature Vibram's heat-resistant, anti-slip sole which give you greater footholds on all types of surfaces. Our one piece leather upper is designed with a fire resistant, 2.8 mm leather and is stitched with flame-resistant Kevlar thread. Our full-length 5 ½ mm tapered nylon midsole provides excellent stability while allowing the boot to bend while ascending. The inner lining is designed with a multi-layer Arona fabric that provides high breathability and comfort. Cushioned contour insoles and fire retardant laces complete this wonderful boot. Note: Although this boot has many of the same characteristics of a NFPA approved boot, it has not been certified for wildland fire fighting use. Manufactured in Italy.
. Lace-to-Toe Design for Outstanding Support
. Vibram's High Traction, Flame Proof Sole
. Superb cushioning and comfort without the weight.
.Kevlar Stitching in Upper
. Fire Resistant Full Grain 8" Leather Uppers
Order Your Print Catalog Here!