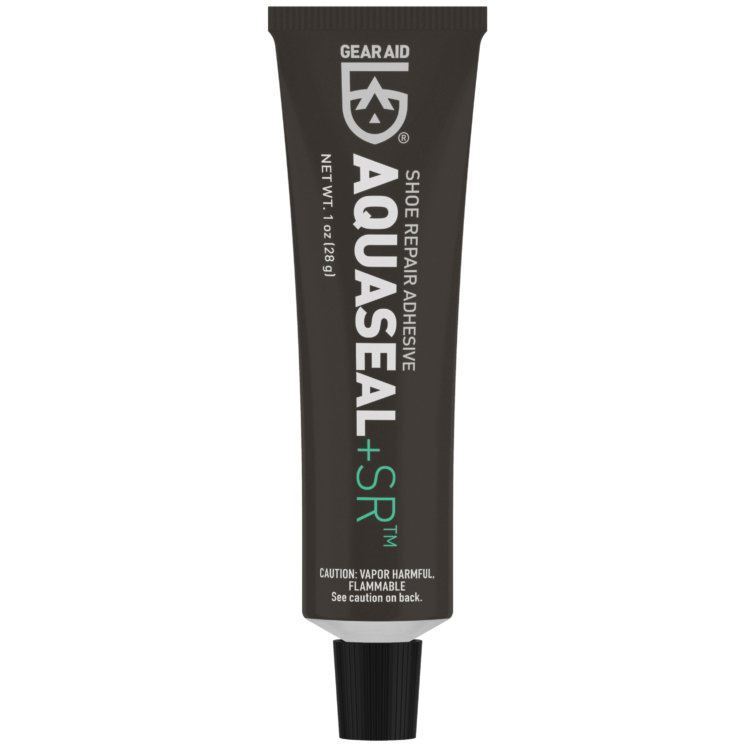 Fix footwear permanently at home or in the field with Aquaseal SR. Formerly known as Freesole, this shoe repair adhesive is waterproof and dries as a clear, flexible glue that lasts for years. With just one small 1 oz tube, easily complete a boot repair, create durable toe protectors, and good for reattaching rubber rands on boots.
Durable– Tough urethane adhesive bonds permanently to surfaces and dries as a clear rubber that's weather-resistant
Flexible – Cures to a stretchy rubber that bends with all types of footwear including cleats, sneakers, work boots and sandals
Abrasion Resistant – Keeps gear looking good by withstanding scrapes and scratches
Waterproof – Provides a water-tight seal that won't peel or crack over time
All-purpose– Bonds to leather, suede, rubber, neoprene, and canvas shoes
Order Your Print Catalog Here!